EZY 2 LEARN Driving School in Roselands- Hassle-Free Driving Lessons At A Single Click Away
You should always take the privilege of driving cars safely, as when you are a driver, you are responsible for your safety as well as other road users. So, before you start driving on the highways, and busy road you must join a good driving school to learn the best modern driving techniques and the road safety rules to be confident and safe driver on road then you can pass RMS driving test easily.
How can we help?
At EZY 2 LEARN Driving School, we offer professional and high-quality driving lessons to both new and experienced learners with a best team of RMS accredited qualified driving instructors in Roselands. By joining this comprehensive and intensive driver training course, one can learn all the skills necessary for becoming confident, safe, and vigilant on the road.
At this award-winning driving school, we offer the driver training or driving lessons in absolute comfort with the learners with our modern and highly safe vehicles. Besides, here we aim to make the driving training simple from the very beginning to the end with competitive rates, great packages, and ongoing professional development, support, and guidance.
We know what it takes to be a confident driver. Therefore, we customise the lessons as per the driving experience of the participants. This way, we make learning to drive and getting a license easier than ever. Every driving instructor that we have in this training school is an industry expert.
Our aim is to make you skilled and vigilant of safety precautions so you can be a confident driver. Besides, this training will also help you get the driver's licence as early as possible.
We do not believe the one size fits all theory. Therefore, at this award-winning driving school, we offer different offers and packages to suit the needs of different learners. All you must do is to get a start on driving skills by booking a driving lesson today.
What makes us different?
At this driving school in Roselands, we are highly passionate about improving the quality of drivers on the Australian roads. Therefore, we maintain the commitment of lifelong learning through constant development. As a result, all our lessons are highly affordable and accessible to everyone. Here are the things that make our driving lessons are unique compared to other driving schools:
We offer driving lessons customised to your level of experience.
We offer the driver training in an easy to manoeuvre and modern vehicle completely equipped with different safety features.
We help people to learn the best and modern driving techniques that make them skilled, confident, and safe drivers on the road for life-long journey.
We offer holistic training that covers every basis from the beginning to the end of lesson time.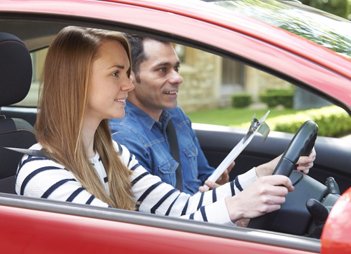 Driving certifications that we offer:
Certificate IV in Driving Instruction
Certificate IV in Training & Assessment
KEYS2DRIVE Accredited FREE LESSONS for each learner
Clearance certificate for Working with Children's Check
Safer Drivers Course Facilitator Module 1
Safer Drivers Course Coach Module 2
Driving instructor Trainer and assessor for a new driving instructor
Call us to enroll yourself and to get a free quote!
Your search for driving classes in Roselands ends with joining our award-winning driving school! To enroll with any of our driving packages, and to get a free quote, call us immediately at
0405477217
!